Ziro …yes, it's a place in India!!
You may call it good fortune but being a photographer really has its perks! A regular day in office was brightened up by a mail from the Arunachal Photography Association inviting me to conduct a workshop at Ziro!! Ziro?? That was my reaction too! Is it really a place? Google came to the rescue and I found myself instantly falling in love given my affliction for the mountains and rest as they say is history!!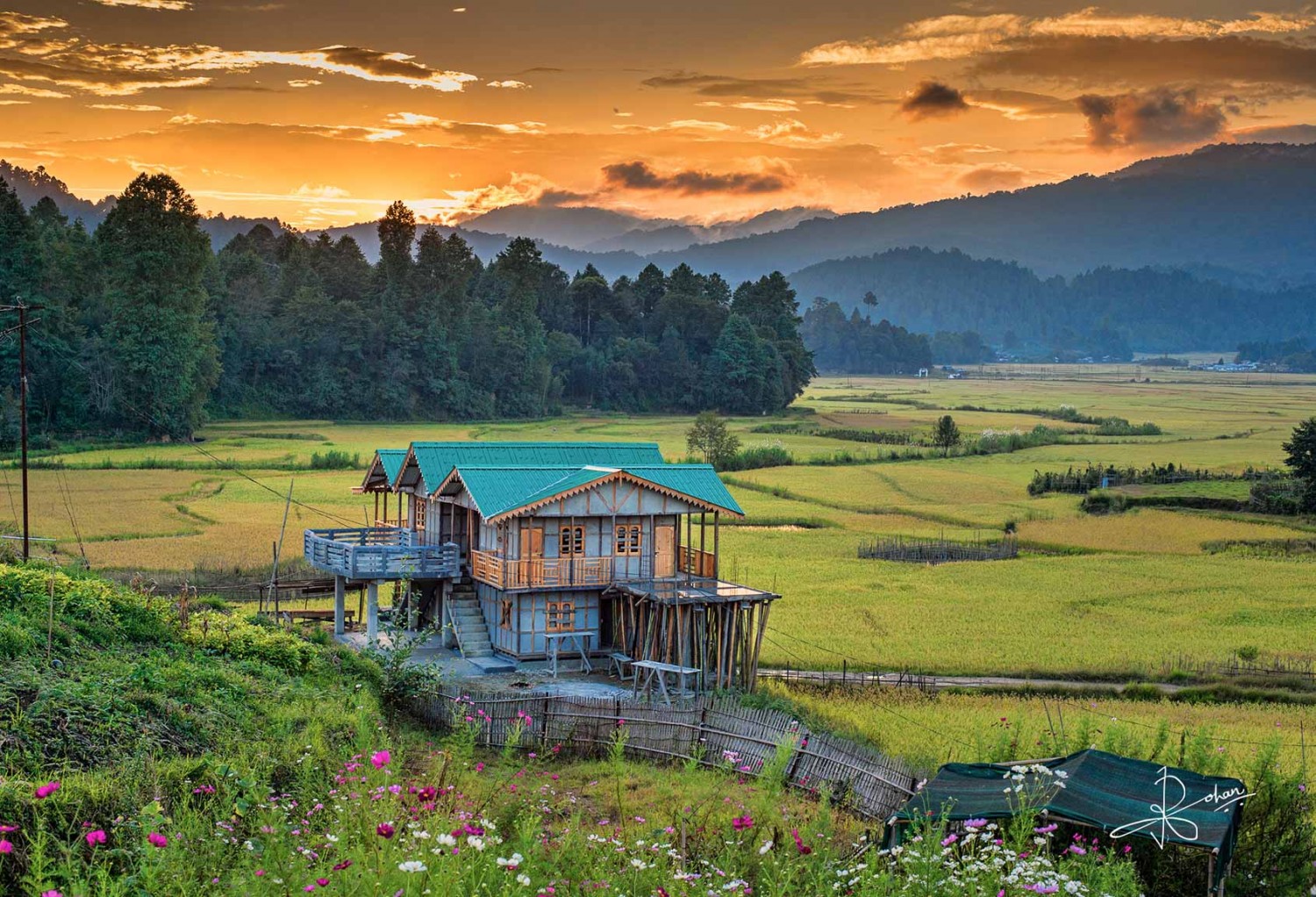 So, I got on a plane to Guwahati and from there took a night train to Naharlagun which is nearest rail head to Itanagar, alternatively you may also fly to Itanagar. The important thing to remember when you plan is to get an ILP beforehand from the Arunachal Pradesh Tourism site or at Naharlagun Railways station because without that you are not allowed to enter Ziro. Having all this sorted I headed to Naharlagun city from where I got on to a shared cab to Ziro. You have an option to rent a cab for yourself which might cost you between 3-5k unless you want to be packed like a can of sardines. I get claustrophobic so I opted for the latter. You can get the ILP at: http://www.arunachaltourism.com/inner.php\p
The road to Ziro meanders through many small towns and some bad mountain terrain though there is constant work being done to improve the roads, but if you are a sucker for a little adventure and mountains you'll enjoy it. If you can ignore the bad roads, there are some awesome views. You'd be surprised by a waterfall right in the middle of the road which is quite awesome. We chose to stop here, giving ourselves time to soak in the beauty. This also gave our driver a chance to wash the car. After a long 6-hour drive, with a couple of quick stops for chai-pani, we finally reached Ziro.
From Naharlagun to Ziro: -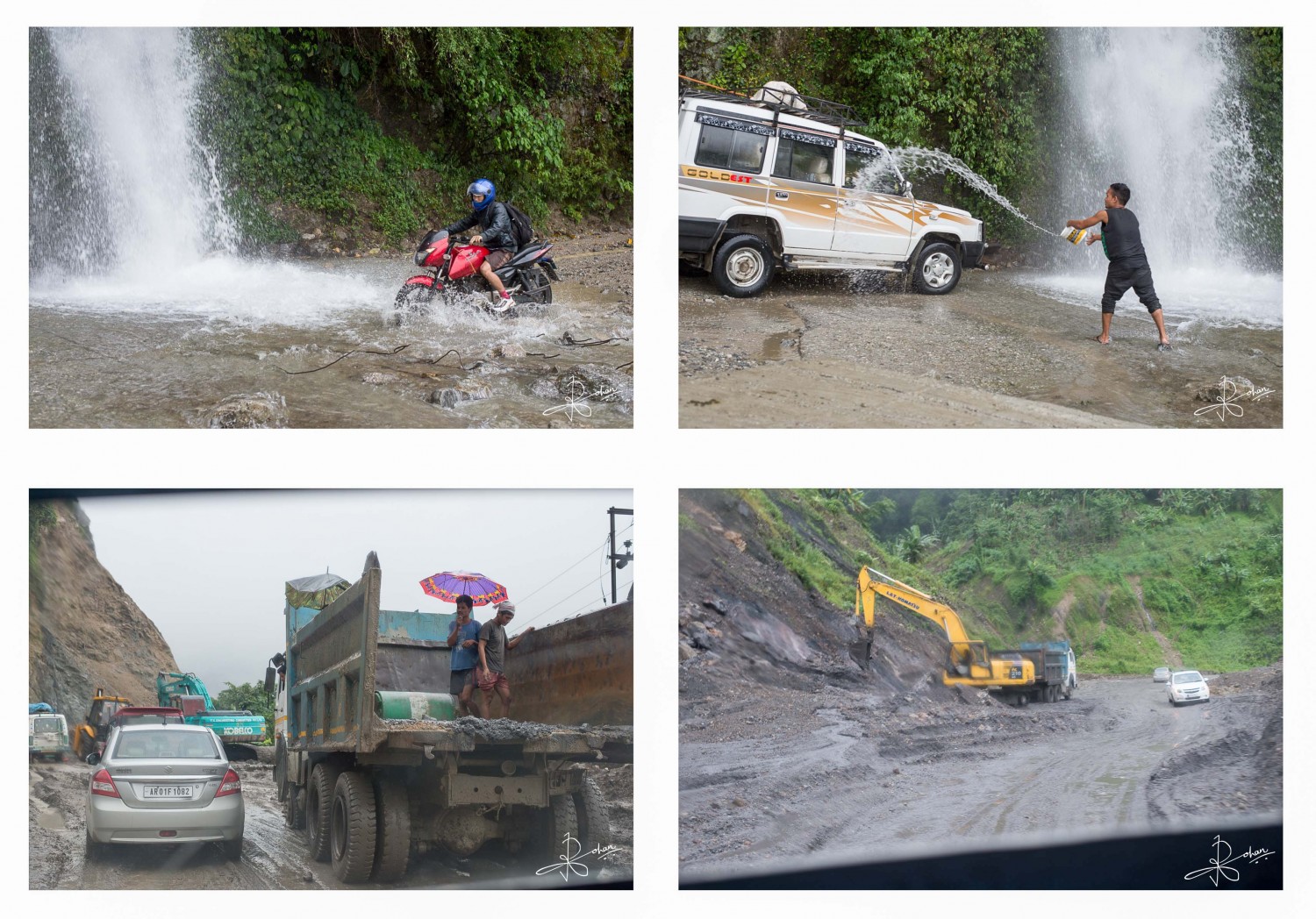 If you planning to go around the Ziro music festival please make sure you have hotel bookings prior to arriving because this is the busiest time of the year and getting accommodation can be quite a task. There are few good places to stay in the city which can be found online. However, if you want to be up close to the action you can also book camps sites right next to the festival grounds. I personally think this is a whole lot more fun but only if you are willing to sacrifice luxuries, which could be an uphill task because the rain and slush at these sites might get most of us thinking twice.
The music festival works like clockwork. The security is tight and strict timelines are followed. The festival starts at about 6PM and the show is wrapped up by 11:30PM each day. But believe me you don't miss out on the fun at all. It's a treat to experience the local bands from Northeast perform. They do have bands from other states or musicians from other countries. "Don't forget your gumboots" as the festival venue is slushy because of incessant rain. The grounds also house other activities like photo and cultural exhibits. This is a good place to try the local cuisine, barbecued food and not to miss the local brew "Apong". The colour of the brew decides the potency (need I say more).
Glimpses of the music festival: -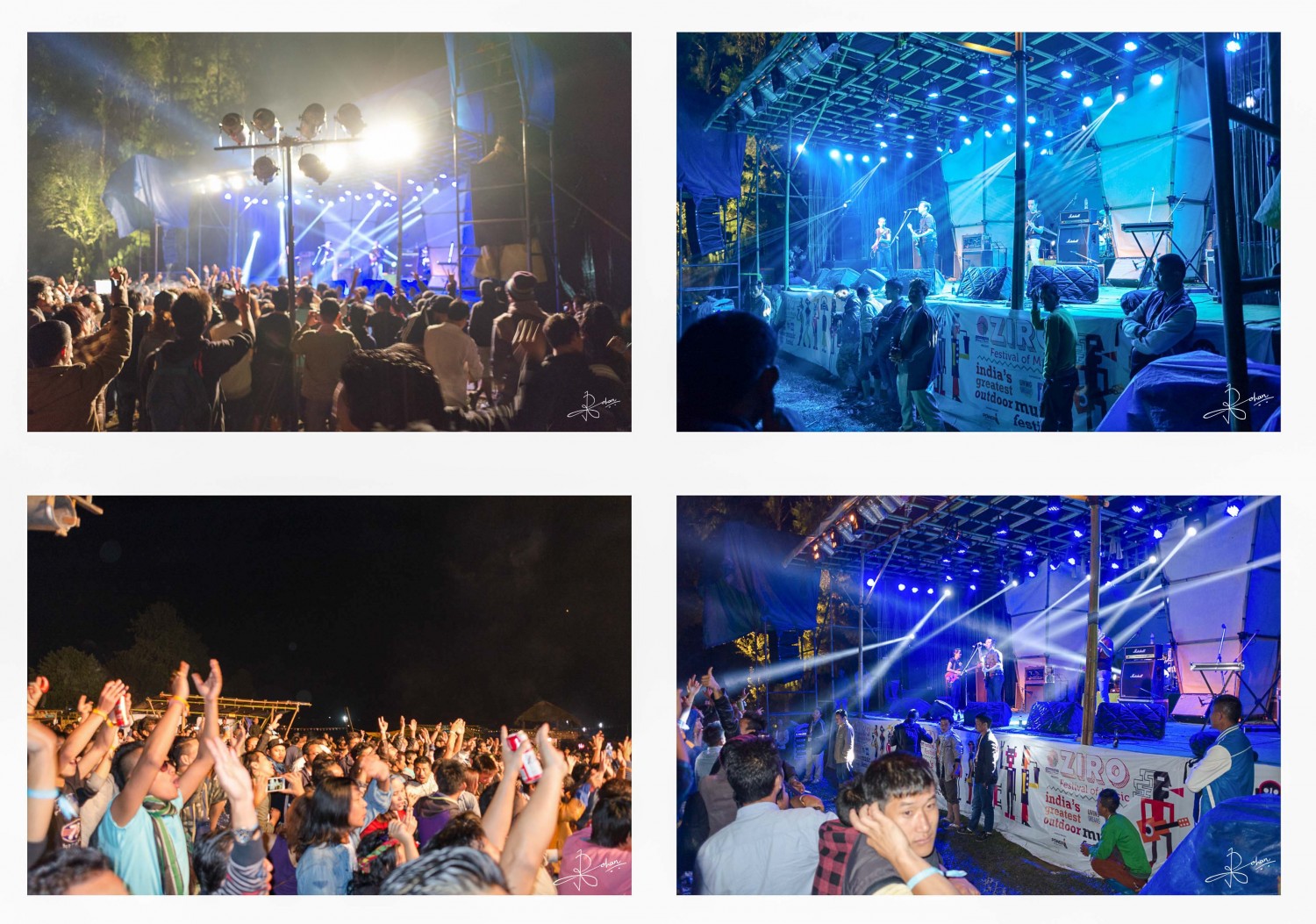 Local Food & Brews: -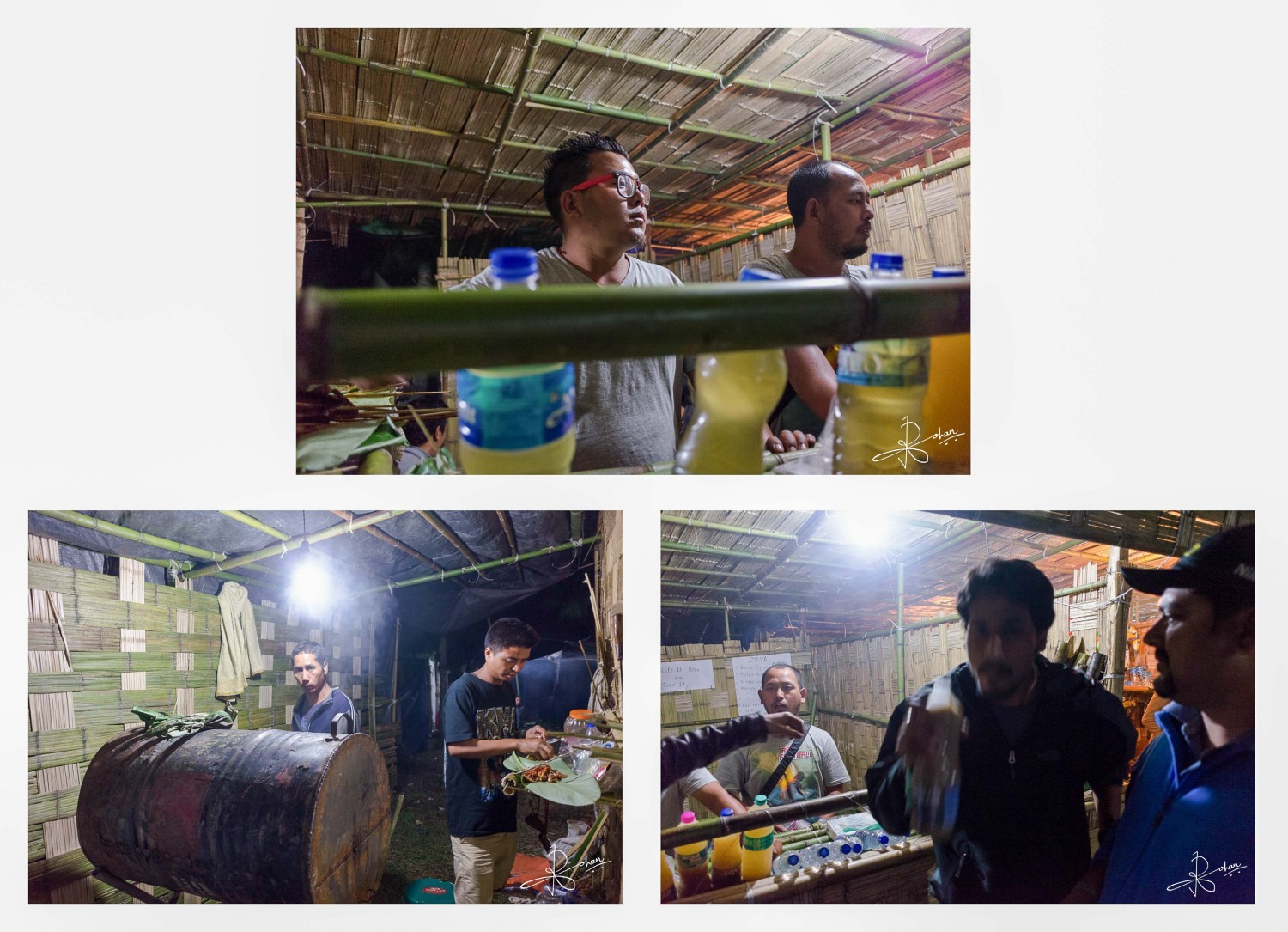 Photo Exhibits: -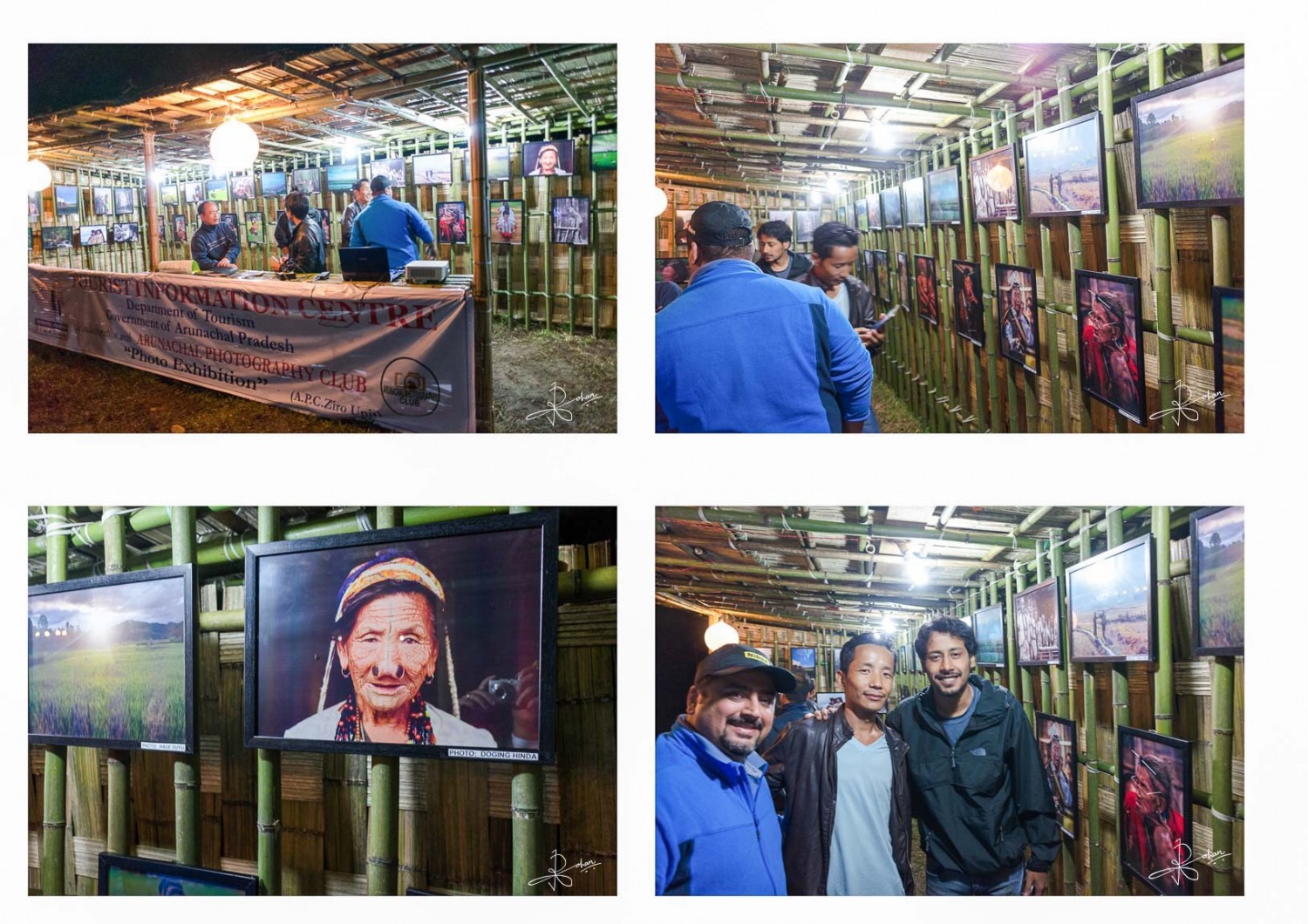 Hidden deep in the rainforests of Northeast India, Ziro is home to the Apatani people. They are non-nomadic by nature and practice permanent wetland cultivation by slicing the hills. It's amazing to see the rice-cum-fish cultivation, where fish is reared in the rice fields and gives them both produces. I was quite amazed by this technique this is the first time I had ever seen something like this.
Rainforests, Rice Cum Fish Cultivation: -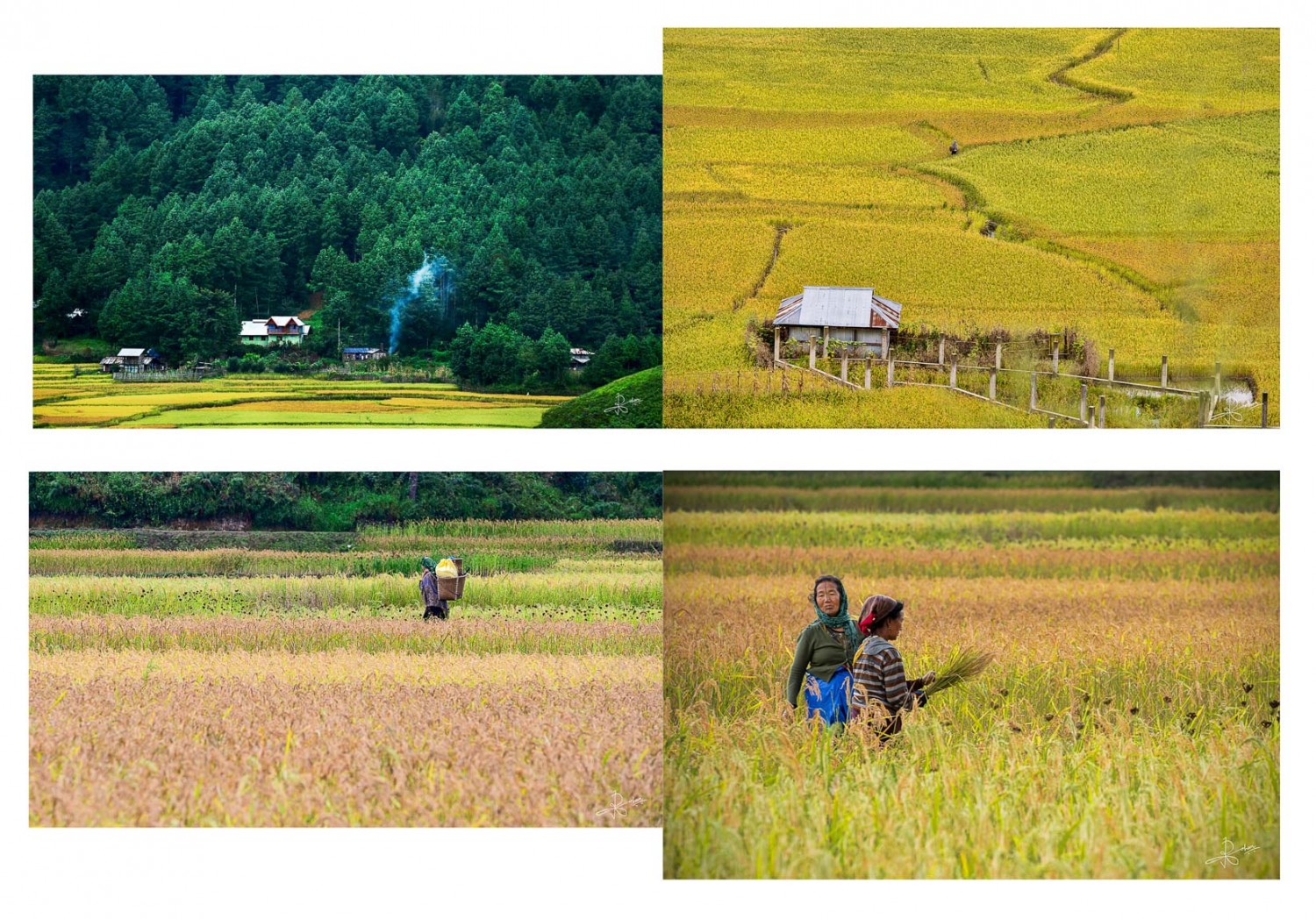 Among the Apatani's, the most attractive members are the elderly women who wear facial tattoos and huge nose rings.  This is done more for protection than fashion or beauty. The Apatani women were considered the most beautiful among tribes in the Northeast as men from other tribes would often steal them to be wives. They are hard working women and I happened to be there at the opportune time of the first ever launch and meet of AWAZ - "Apatani Women Association Ziro". It was a treat to see the celebrations and performances.
An elderly Apatani woman: -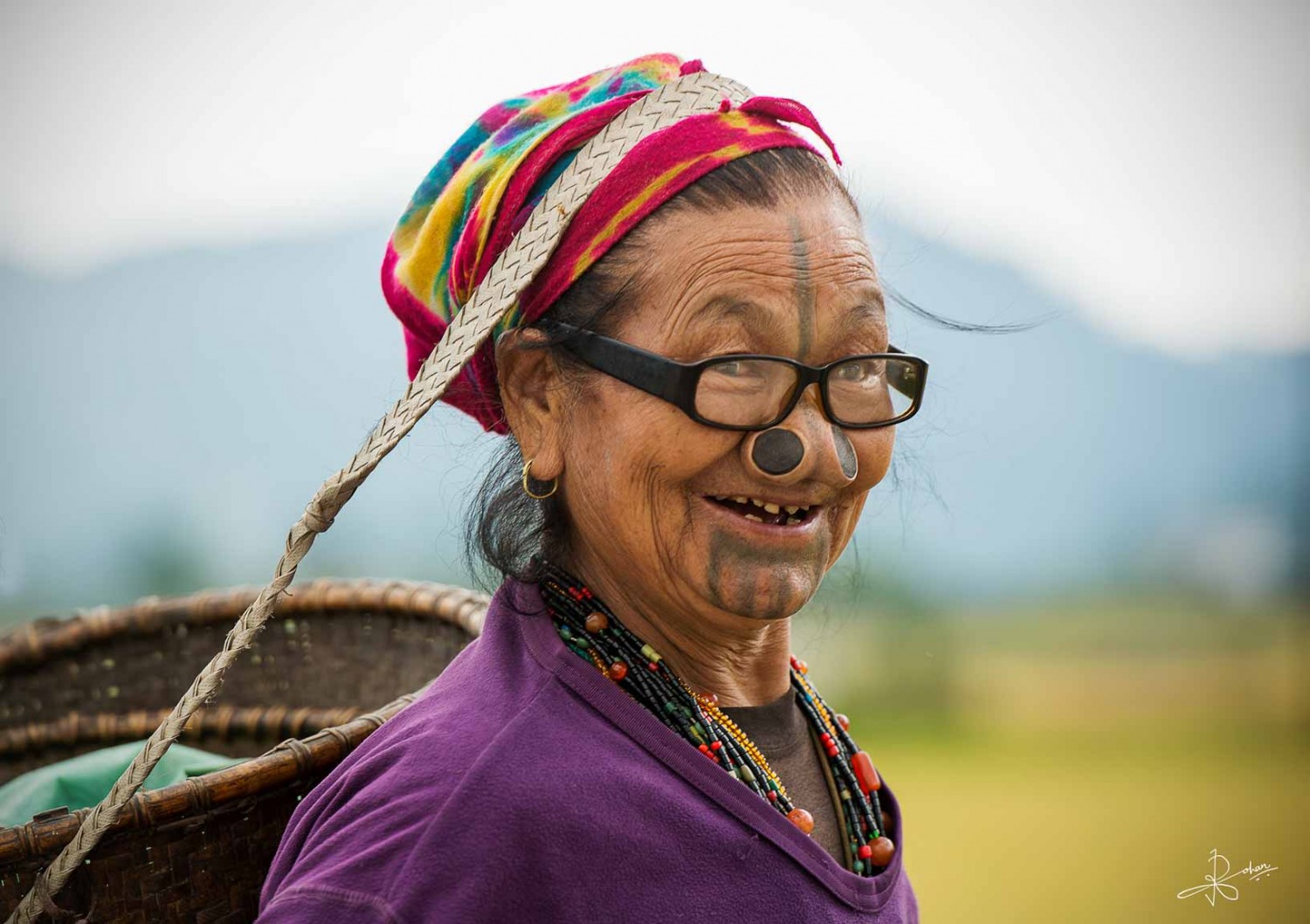 Apatani women performing at "AWAZ" meet: -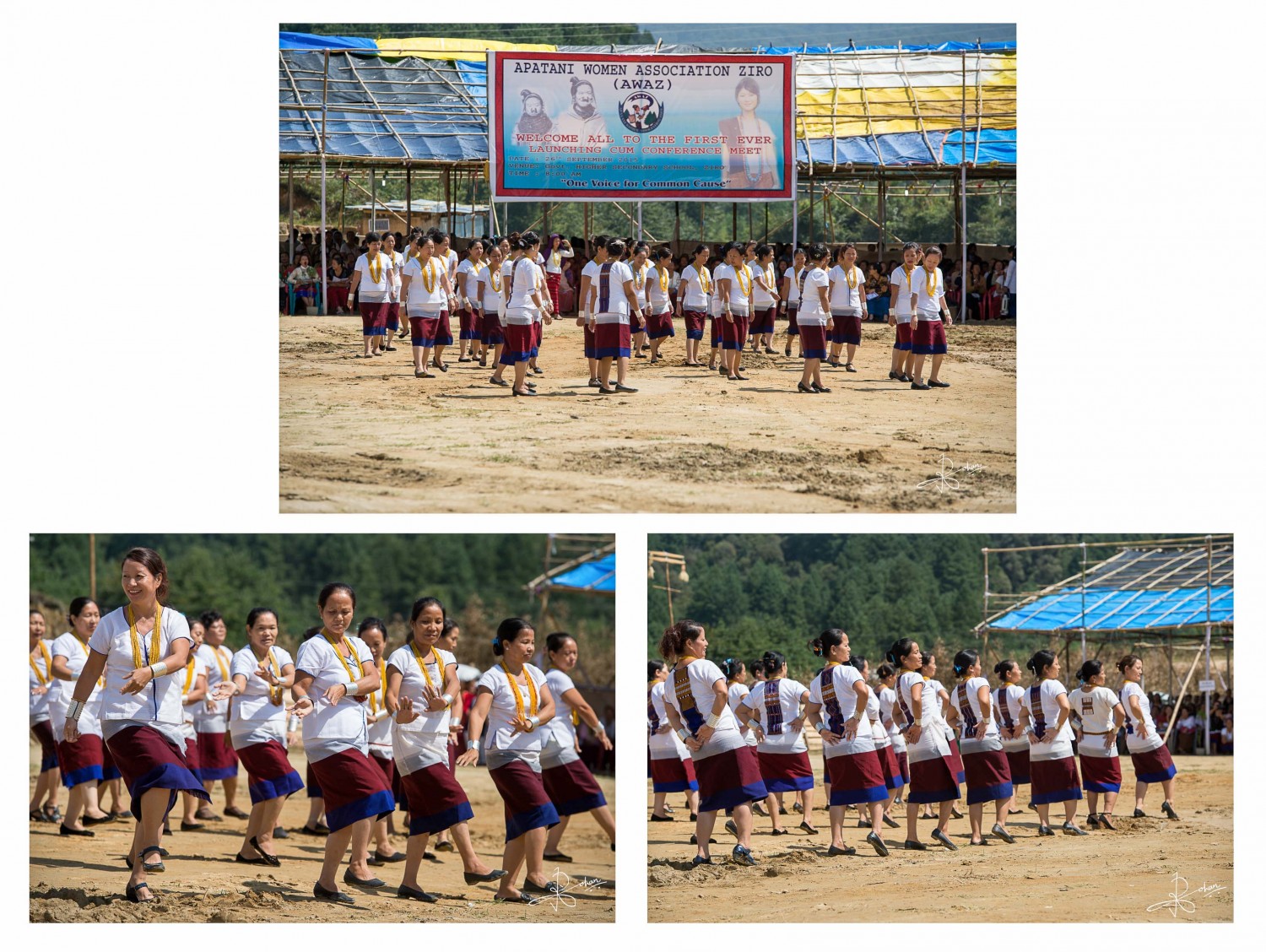 Looking back on my trip to Ziro in September 2015, I reminisce a completely mesmerising and memorable time. I can hardly wait to go back next year. But if you can, do try and make it to the Ziro Music festival this year 28 Sep - 1 Oct-2017. For more details check out this website: http://zirofestival.com/